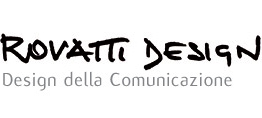 Vodafone Automotive


Packaging
Procter & Gamble


Packaging
CartaSi


Exhibit design
ICF


Company profile
PAD


Packaging
Vodafone Automotive


Rebranding
Ambasciata d'Italia a Washington


Exhibit design
Corporate Image and Communication
Brand and Product Communication
Web and Digital
Photography and Art
Designs for Events and Exhibits
Brand positioning is what consistently and coherently guides a company's communication activity. This is the motivating energy behind our design work in the corporate field and where we pay great attention to the mission of each company, its history and its people. With this vision in mind we design the brand logo of a company, the manual illustrating its integrity and coherence using images, corporate profiles, annual reports or Corporate Social Responsibility material.
In order to communicate effectively, the positioning of a brand name must translate into a visible and coherent language capable of communicating content and value in a concise style.
The message of a product, in continuity with that of the brand, must underline the specific characteristics of the item, create brand awareness and inform the consumer.
With this in mind, coupled with a knowlege of the market and competitors, we design catalogues, packaging and websites as well as formats and entire communications systems, both in print form and via the web: this is where the true value of our innovative ideas is confirmed, thanks also to precise implementation and quality control throughout the entire process.
We support our customers by creating sites with a high degree of usability, with interfaces that optimize the relationship with the user. The user experience of those who surf, must always be supported by the ease of understanding and use of the functionality of the pages, with sites accessible from any device thanks to responsive design.
Art can also become media: we organise pictorial and photographic events as well as installations, especially where there is synergy with the communication objectives. The ability to conceive and execute specific art installations sets us apart from nearly all other communications agencies.
We use our skills in art direction and photography, in researching and selecting iconographic images, because these are often the fundamental and most important aspects for a successful project. We also possess our own photographic archive with thousands of images.

Visit our site Andrea Rovatti Photography
This is an opportunity to interact directly with a target, to engage with the stakeholders where the personalisation and definition of an event creates a memory and consolidates the message.
We design all the images for an event, set up the arrangements for conventions and show stands, supervising and coordinating suppliers, the objective being to construct unique, all-inclusive events.
Ambasciata d'Italia a Washington
Università degli Studi di Milano